Haweek Wafer Cubes Chocolate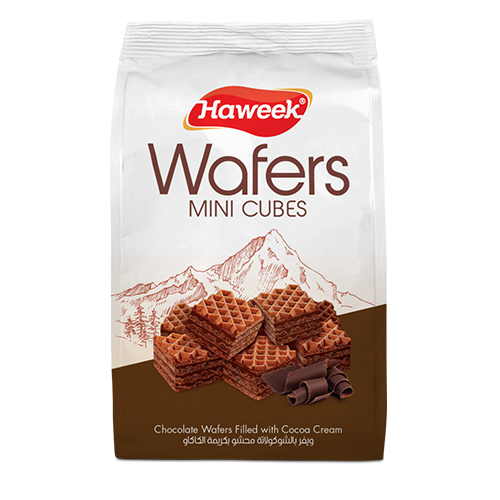 Haweek Wafer Cubes Chocolate are a delicious treat made with high-quality ingredients. These wafer cubes are made with wheat flour, sugar and an indulgent chocolate flavor. These wafer cubes have a smooth and creamy texture that melt in your mouth. Perfect for a quick snack or as a dessert, Haweek Wafer Cubes Chocolate are sure to satisfy your sweet tooth.
Ingredient List
Wheat Flour, Sugar, Vegetable Oil (Palm), Fat Reduced Cocoa Powder 4%, Whey Powder, Emulsifier (Soy Lecithin E-322), Flavoring Vanilla, Rising Agents (Sodium Hydrogen Carbonate E-5000, Ammonium Hydrogen Carbonate E-5030), Salt.
*Contains soy, gluten, milk and milk products.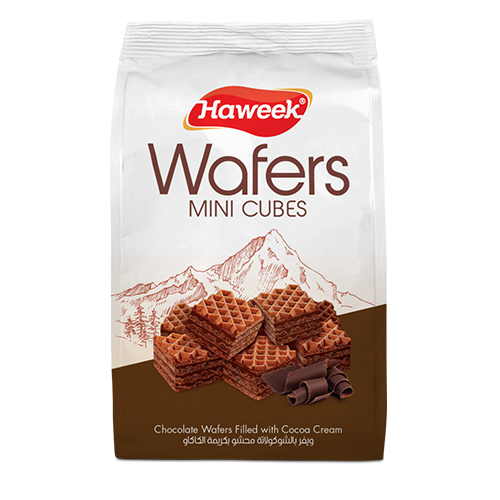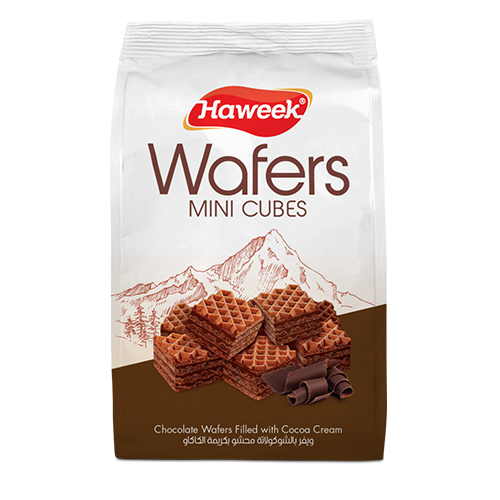 ---
Explore our vast products list
Haweek Choco Bisc

Haweek Choco Bites

Haweek Choco Minis

Haweek Jubnah

Haweek khudar

Haweek Gourmet Wafer Rolls Chocolate

Haweek Gourmet Wafer Rolls Vanilla

Haweek Wafer Cubes Hazelnut

Haweek Wafer Cubes Vanilla

Haweek Wafers Cocolate

Haweek Wafers Hazelnut

Haweek Wafers Vanilla

Haweek Cadenza