Haweek Wafers Chocolate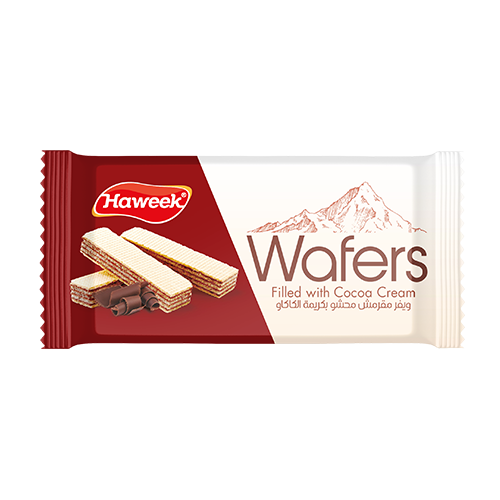 Looking for a delicious and crispy snack to satisfy your sweet tooth? Look no further than Haweek Plane Wafers Chocolate! Made with high-quality ingredients, these wafers feature a crispy texture and rich chocolate flavor that's sure to please. And with no artificial colors or flavors, you can feel good about indulging in this delectable treat. Enjoy them on their own or pair them with your favorite hot or cold beverage for a truly satisfying snack experience.
Ingredient List
Wheat Flour, Sugar, Vegetable Oil (Palm), Fat Reduced Cocoa Powder 4%, Whey Powder, Emulsifier (Soy Lecithin E-322), Flavoring Vanilla, Rising Agents (Sodium Hydrogen Carbonate E-5000, Ammonium Hydrogen Carbonate E-5030), Salt.
*Contains soy, gluten, milk and milk products.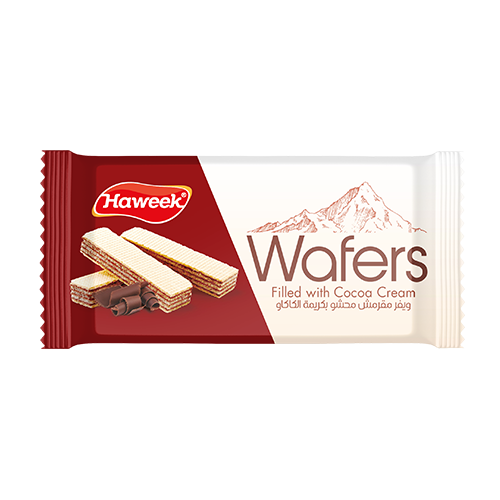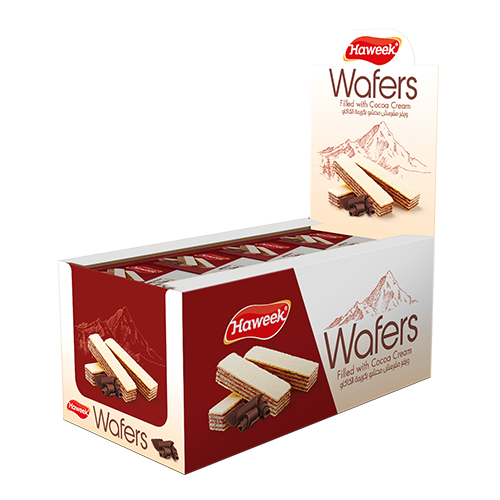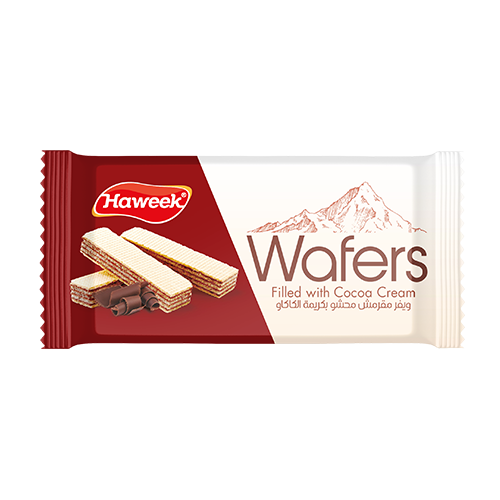 ---
Explore our vast products list
Haweek Choco Bisc

Haweek Choco Bites

Haweek Choco Minis

Haweek Jubnah

Haweek khudar

Haweek Gourmet Wafer Rolls Chocolate

Haweek Gourmet Wafer Rolls Vanilla

Haweek Wafer Cubes Chocolate

Haweek Wafer Cubes Hazelnut

Haweek Wafer Cubes Vanilla

Haweek Wafers Hazelnut

Haweek Wafers Vanilla

Haweek Cadenza