Haweek Jubnah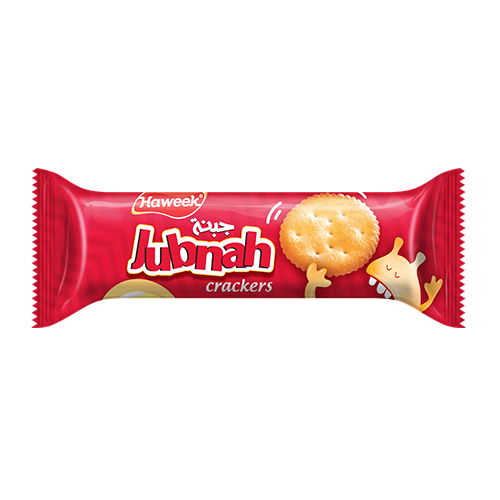 Experience the savory and cheesy taste of Haweek Jubnah, the perfect snack for any cheese lover. Made from premium quality wheat flour, these delicious biscuits are infused with a rich cheese flavor that will leave you wanting more. With its irresistible aroma and delectable taste, Haweek Jubnah is the perfect snack to enjoy any time of day. Whether you're in the mood for a quick snack or need something to satisfy your hunger on-the-go, Haweek Jubnah is the perfect choice. So why wait? Treat yourself to the ultimate cheese experience with Haweek Jubnah today.
Ingredient List
Wheat Flour, Vegetable Oil (Palm Oil), Sugar, C eese Flavour Powder [Whey Powder , Maltodextrin, Vegetable Fat (Palm), Salt, Glucose Syrup, Cheese Powder (contains Melting Salt E339 & Microbiological Rennet), Cheese Flavour, Yeast Extract, Garlic Powder, Onion Powder, Hexanoic Acid, Anti-Caking Agent E551], Leavening Agent (Ammonium Bicarbonate), Malt Extract, Glucose Syrup, Full Cream Milk Powder, Salt, Yeast Permitted Artificial Cheese Flavour & Monosodium Glutamate As Permitted Flavour Enhancer.
*Contains Wheat & Milk.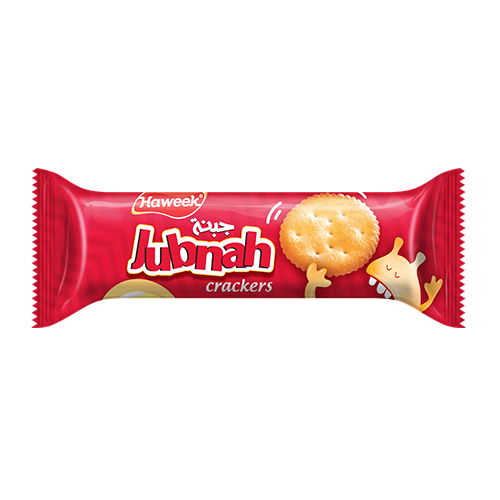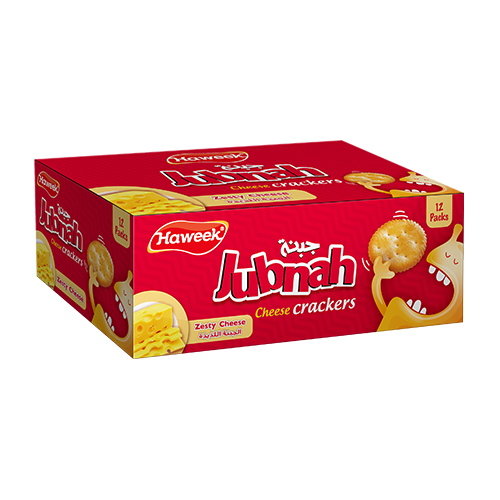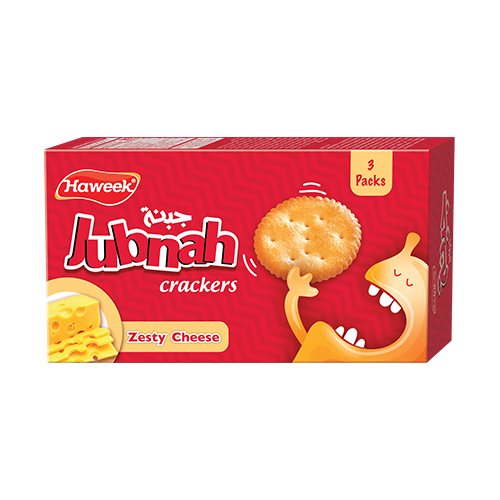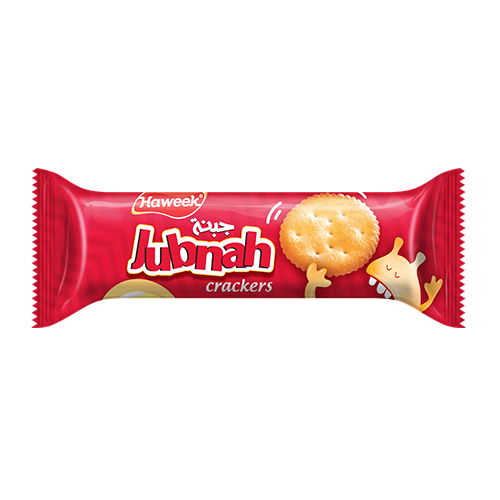 ---
Explore our vast products list
Haweek Choco Bisc

Haweek Choco Bites

Haweek Choco Minis

Haweek khudar

Haweek Gourmet Wafer Rolls Chocolate

Haweek Gourmet Wafer Rolls Vanilla

Haweek Wafer Cubes Chocolate

Haweek Wafer Cubes Hazelnut

Haweek Wafer Cubes Vanilla

Haweek Wafers Cocolate

Haweek Wafers Hazelnut

Haweek Wafers Vanilla

Haweek Cadenza