Haweek Khudar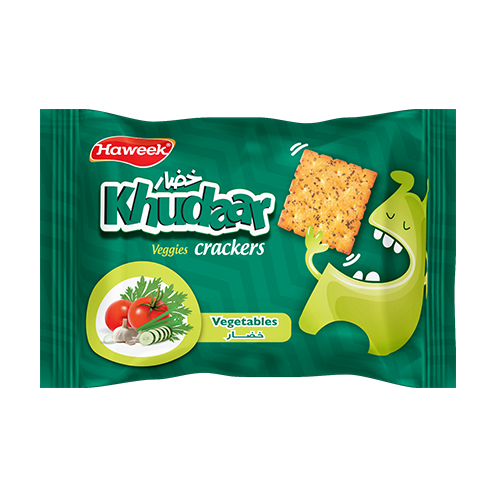 Introducing Haweek Khudaar, a crunchy snack made from wheat flour, sesame, and dehydrated celery leaves and has no added preservatives. Haweek Khudaar is a tasty and healthier option for your snacking needs. Enjoy the goodness of real vegetables in every bite with Haweek Khudaar!
Ingredient List
Wheat Flour, Vegetable Oil (Palm Oil), Sugar, Full Cream Milk Powder (Cow), Corn Starch, Salt, Leavening Agent (Ammonium Bicarbonate), Calcium Carbonate, Dehydrated Vegetables (Celery Leaves), Permitted Artificial Flavour (Sesame), Monosodium Glutamate as Permitted Flavour Enhancer.
*Contains Wheat, Milk, Celery, and Sesame.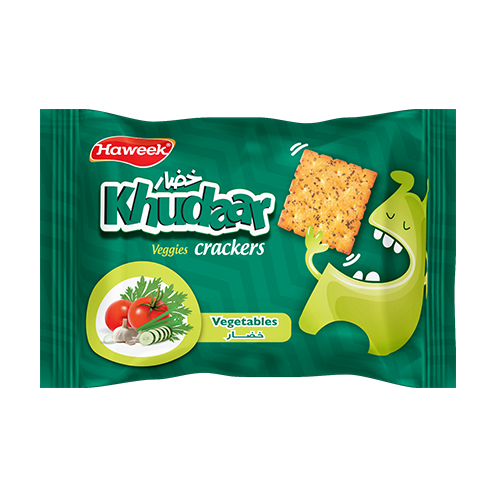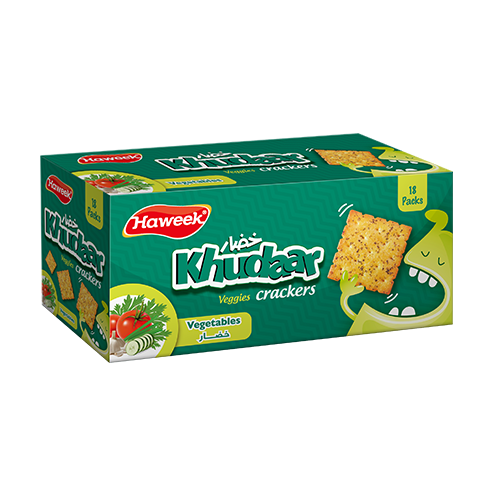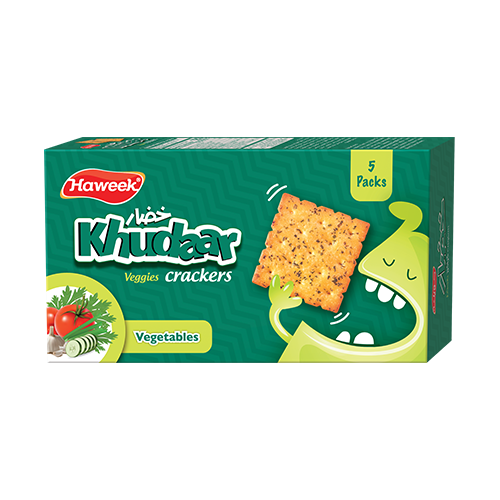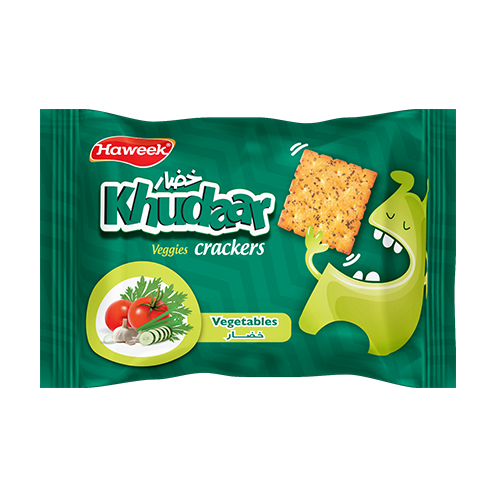 ---
Explore our vast products list
Haweek Choco Bisc

Haweek Choco Bites

Haweek Choco Minis

Haweek Jubnah

Haweek Gourmet Wafer Rolls Chocolate

Haweek Gourmet Wafer Rolls Vanilla

Haweek Wafer Cubes Chocolate

Haweek Wafer Cubes Hazelnut

Haweek Wafer Cubes Vanilla

Haweek Wafers Cocolate

Haweek Wafers Hazelnut

Haweek Wafers Vanilla

Haweek Cadenza