Haweek Wafer Cubes Hazelnut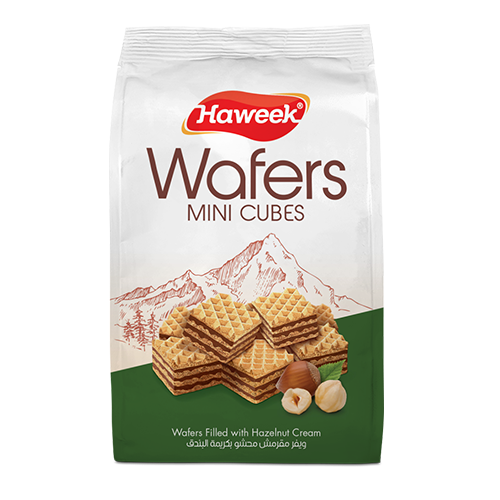 Haweek Wafer Cubes Hazelnut are a crunchy and satisfying treat made with high-quality ingredients. These delicious wafer cubes are filled with a mouth-watering hazelnut flavor that will leave you wanting more. They are also free from any artificial colors or flavors, making them a healthy and tasty snack for any time of the day. Enjoy the delicious crunch and taste of Haweek Wafer Cubes Hazelnut today!
Ingredient List
Wheat Flour, Sugar, Vegetable Oil (Palm), Fat Reduced Cocoa Powder 4%, Whey Powder, Emulsifier (Soy Lecithin E-322), Flavoring Hazelnut 0.1%, Rising Agents (Sodium Hydrogen Carbonate E-5001, Ammonium Hydrogen Carbonate E-5030), Salt.
*Contains soy, gluten, milk and milk products.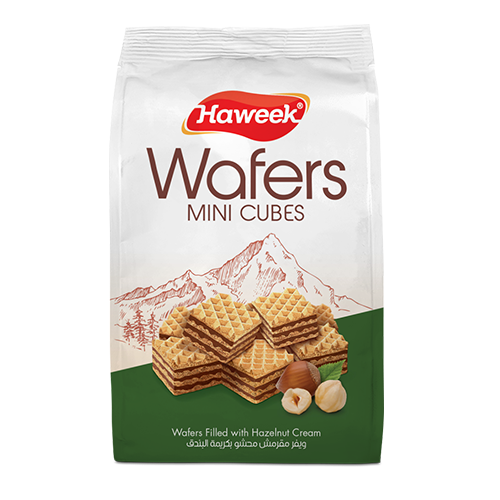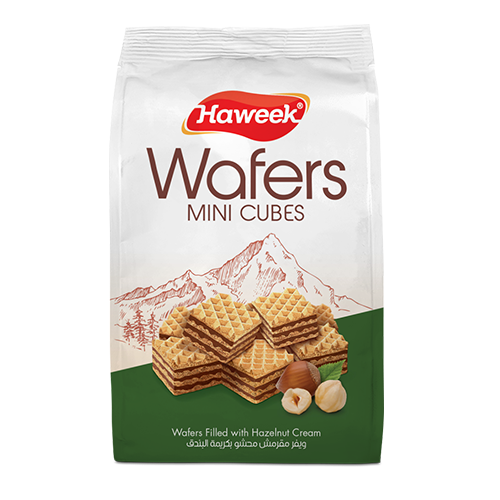 ---
Explore our vast products list
Haweek Choco Bisc

Haweek Choco Bites

Haweek Choco Minis

Haweek Jubnah

Haweek khudar

Haweek Gourmet Wafer Rolls Chocolate

Haweek Gourmet Wafer Rolls Vanilla

Haweek Wafer Cubes Chocolate

Haweek Wafer Cubes Vanilla

Haweek Wafers Cocolate

Haweek Wafers Hazelnut

Haweek Wafers Vanilla

Haweek Cadenza