Haweek Wafers Hazelnut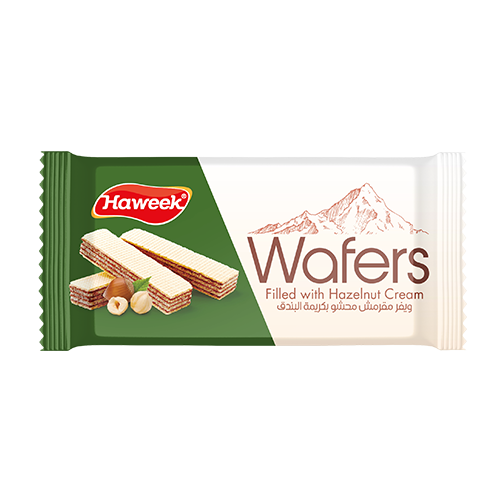 Indulge in the irresistible taste of Haweek Plane Wafers Hazelnut! Made with premium wheat flour and the rich flavor of hazelnut and cocoa these crispy wafers are packed with a satisfying crunch with the perfect balance of sweetness and nuttiness. Whether you're enjoying them as a snack or pairing them with your favorite beverage, Haweek Plane Wafers Hazelnut will surely satisfy your cravings.
Ingredient List
Wheat Flour, Sugar, Vegetable Oil (Palm), Fat Reduced Cocoa Powder 4%, Whey Powder, Emulsifier (Soy Lecithin E-322), Flavoring Hazelnut 0.1%, Rising Agents (Sodium Hydrogen Carbonate E-5001, Ammonium Hydrogen Carbonate E-5030), Salt.
*Contains soy, gluten, milk and milk products.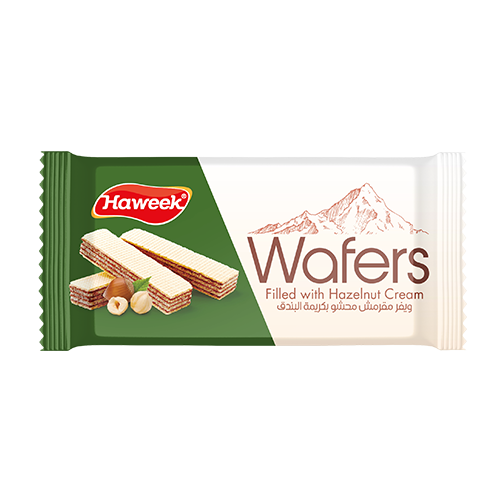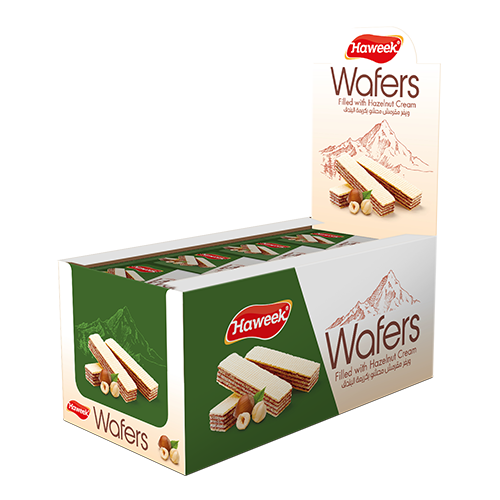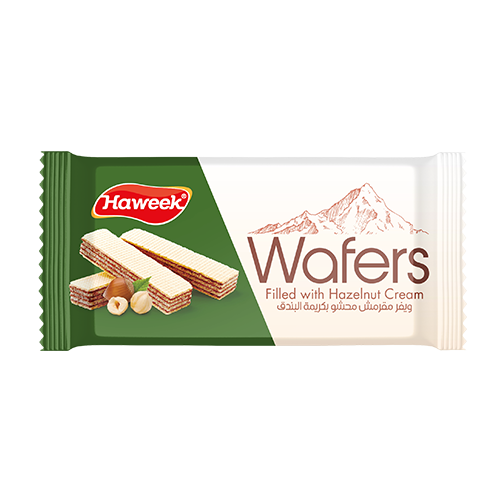 ---
Explore our vast products list
Haweek Choco Bisc

Haweek Choco Bites

Haweek Choco Minis

Haweek Jubnah

Haweek khudar

Haweek Gourmet Wafer Rolls Chocolate

Haweek Gourmet Wafer Rolls Vanilla

Haweek Wafer Cubes Chocolate

Haweek Wafer Cubes Hazelnut

Haweek Wafer Cubes Vanilla

Haweek Wafers Chocolate

Haweek Wafers Vanilla

Haweek Cadenza